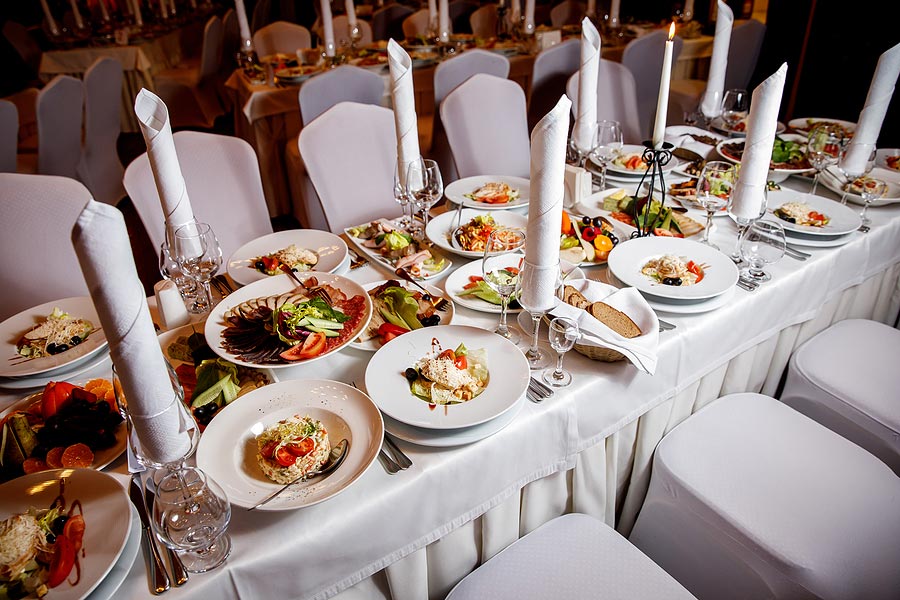 Everyone wants a picture-perfect event, with attention to detail. We all have different tastes and preferences, which most banquet halls or event places may not accommodate. In such a case, outside catering comes in handy. In Silicon Valley, there are not many event places that allow outside catering.
Here is What You Receive at Villa Ragusa
Beverages
For outside catering, it is a requirement to purchase beverages from Villa Ragusa. The event place provides barware unless you bring your own. We will require an on-site catering manager to ensure that everything flows smoothly.
Normally, there are about 7 bar packages you can choose from to entertain your guests. The simple package includes soft drinks and juice, while the essential package is juice soft drinks and a cash bar. You may prefer the usual package: a cash bar, tab bar, juice, and soft drinks.
The traditional package has house wine, tap bar, juice, soft drinks, and a cash bar. On the other hand, the "priceless" package incorporates Well Brands, cash bar, house wine, tap beer, juice, and soft drinks.
Meals
Sit down dinners at the reception and buffets can be done with your own caterer. For the guidelines that your caterer needs to follow, please see our catering information.
Premium brand liquor, Well Brands, draft beer, house wine, soft drinks, and juice are in the "finest" package. The full package will have everything mentioned plus bottled water, premium wine, and champagne.
Catering Capacity
Villa Ragusa has up to 6 galleries with different capacities. The gallery with the lowest capacity is The West Gallery, which can accommodate up to 170 guests. The Grand Gallery is the highest with a capacity of 600 guests.
Please note that all the room rentals are according to a 5-hour period. You can still arrange for additional hours at an additional fee.
Day of Coordination
Our team will be on hand to help ensure that the day becomes a memorable one. The event team will maintain good cooperation and communication with the vendors, and help with the ceremony rehearsal, as well as, help the ushers on the big day. Our people will also set up the reception and help on the day of the reception.
At Villa Ragusa, our goal is to ensure that everything turns out as you had imagined. Contact us if you are looking for a banquet hall in Silicon Valley that allows outside catering.