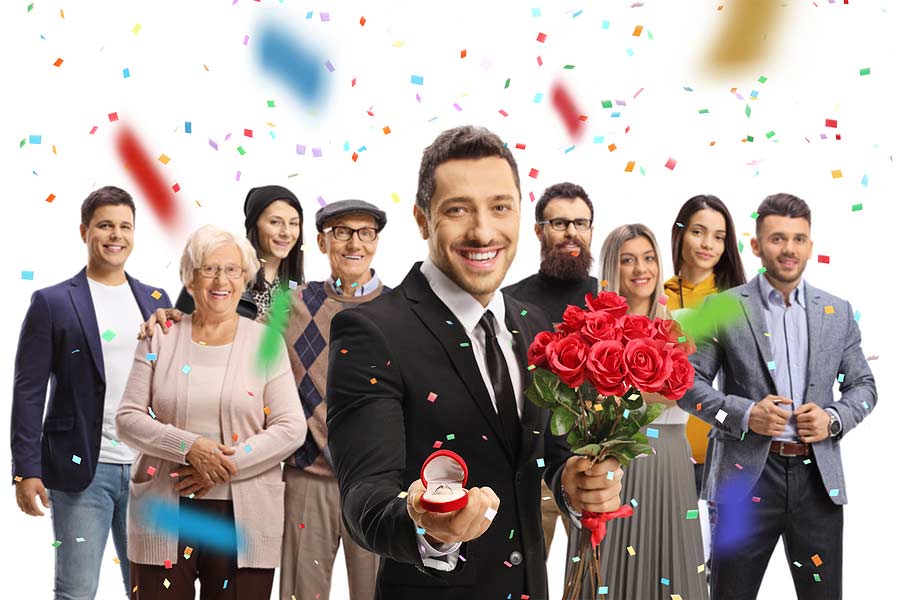 It is that time of year – sweet springtime – and the atmosphere of love is around us. It is the time of loving and being loved, so whether you share this crimson event with someone or decide to self-love, there are diverse ways to celebrate the beautiful day in style.
You should note that this special day is what you and yours experience in real-time, so it is more than having splendid decorations, romantic playlists, and dim lights. It should be an experience that reaches the very soul of its participants, and that takes quite an effort to achieve.
Hosting a Proposal Dinner for Celebrating the Moment with Friends and Family
The first and most crucial step toward success is to organize an event that is unlike any other in your area. Add a creative twist to the traditional romantic fare (no one wants another overpriced dinner or tired-themed bar night). Use these suggestions to spice up your proposal day celebrations. Villa Ragusa has you covered in terms of your expectations, with a perfect banquet space that meets your requirements. The ambiance, lighting, and romantic mood, with a capacity of up to 650 people, will produce a memorable event that you and your guests will want to repeat.
A Private Opportunity to Profess Your Love
Perhaps you would prefer a private arrangement to have a more personal touch to your romantic interest. Of course, you would desire exquisite dishes in an exotic environment, crowned by reassuring each other of your love in an assuring and romantic moment. Your customized desire becomes a reality at Villa Ragusa. Our professional staff and butlers can create a menu and your desired drinks to your taste. We are that flexible because our goal is to ensure you would love to experience our professional touch again and again.