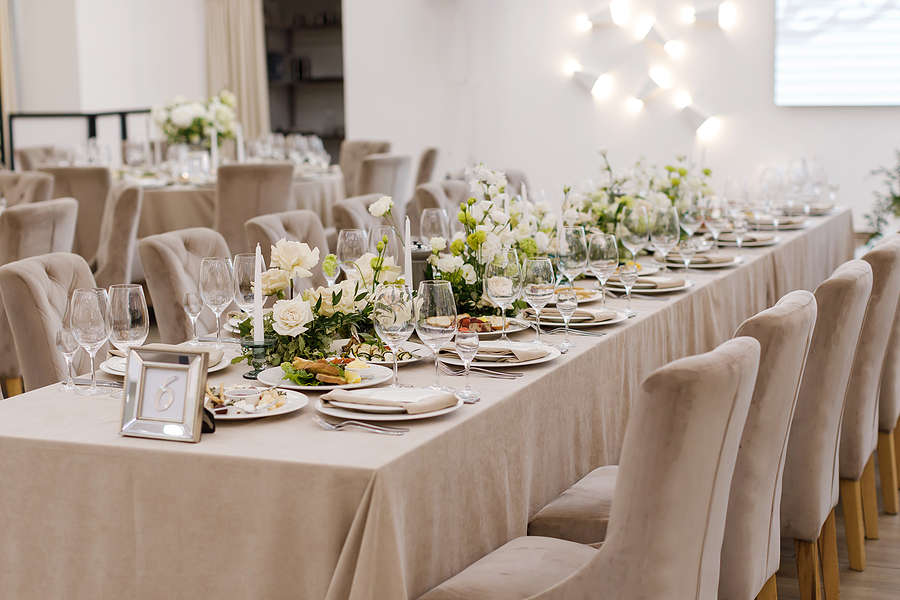 As you may be aware, we're in the age of focus on eco-friendliness, and going green is the new cool. Research shows that consumers are more willing to spend a little more on greener products, and companies are taking notice. Your business cannot afford to lag behind the green bandwagon.
One way to conduct business the sustainable way is to choose an eco-friendly event. Here's how:
Location
Do you know the venue's location can support or inhibit your sustainability efforts?
Some venues are accessible by public transportation, and this goes a long way toward reducing the carbon footprint. Villa Ragusa event space is in a small town-friendly atmosphere where people can walk or use bikes.
Look for a venue close to where most of your guests will be coming from to minimize the travel distance.
Similarly, think about the energy and water usage of the event space. Are they using renewable energy sources, and do they have water-saving features such as faucets and low-flow toilets? These might seem like small details, but they can make an enormous difference in the overall sustainability of the event.
Decorations and Theme
Your choice of venue should have an excessive amount of natural lighting. Consider the architecture and organization of the entire space. Is there a need for artificial decorations?
The idea is a theme and decorations that support sustainability efforts.
Food and Drink
A venue that uses locally-sourced organic ingredients can help reduce your carbon footprint. Villa Ragusa provides plates, cups, and cutlery instead of disposable items. This reduces waste from the event.
Picking an eco-friendly event space is good for the planet and can also be suitable for your event. By considering the location, energy decorations, and food and drink options, you can help to create a sustainable event that's not only memorable but also leaves a positive impact on the environment.