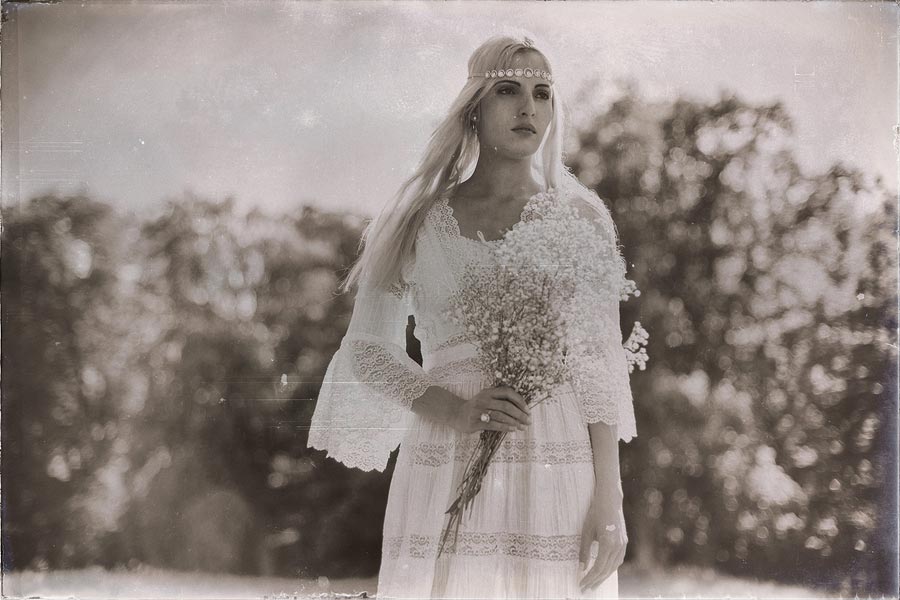 When you're not one to do what every other person is doing, your wedding needs to be far out and maybe a little psychedelic. The colorful, flower power era of the 1960s will prove to have completely unique ideas to use for your wedding theme.
Wedding Theme Ideas from the 1960s
While the 1960s seemed to have a life of its own where anything goes, it did have a certain theme to its style. It featured very bold, bright colors and a lot of them. The art was extremely busy and replicating an LSD acid trip always appeared to be the goal. But weddings had a style all their own.
In the early 1960s wedding styles were still a little stiff and conservative with their empire-waisted A-line dresses and pillbox hats. But as time marched on the mod movement took over and things took a dramatic turn with very short shift dresses and the hippy movement's long, belled sleeves and Watteau trains.
Veils were attached to the pillbox hat for the conservative bride and for the hippy even an old lace tablecloth would do. Typically, the veil was made from numerous layers of white tulle and cut at about shoulder length.
But the make-up reigned supreme. The 1960s featured just about anything the super model Twiggy did. And Twiggy wore thick, black eyeliner along with huge long, black eyelashes. And so did any fashionable bride.
Going Old School
Of course, having an old fashioned, retro style wedding requires an old-fashioned venue. The rebellious 60s was all about bucking the system and pushing back against the establishment. The old European style architecture of Villa Ragusa gives you that perfect backdrop to push back against with your loud colors and eyelashes that would make a doe very jealous.
Give us a call if you'd like to discuss having your retro-themed wedding at Villa Ragusa.